Skip to Content
A Look At The Benefits Of Installing Recessed Led Lighting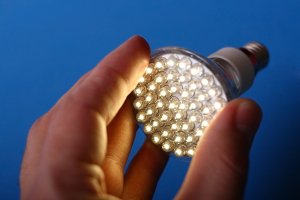 Recessed lighting is quickly becoming one of the must-have lighting fixtures in homes throughout the country. This form of lighting is beautiful and versatile, providing a sleek and open look while providing full lighting coverage. When paired with LED lighting, recessed lighting provides even more benefits. Read this post to learn more about the benefits of recessed LED lighting and then contact a home electrical contractor in Frederick if you would like to have recessed lighting installed in your home.
Minimal Ceiling Footprint
Because recessed lighting is flush with the ceiling, these fixtures promote a sleek and open look in your home. Recessed LED light fixtures can be placed at intervals to provide full room illumination, task lighting, or accent lighting without the need for visible, hanging bulbs and fixtures that can detract from the appearance and décor in your home. To achieve the seamless look of recessed lighting, have an electrical contractor handle the installation.
Low Heat Output
LED bulbs burn at a much cooler temperature than conventional light bulbs, which means a cooler and more comfortable interior space at night when artificial lighting is needed for illumination. This is particularly helpful in areas where task lighting is needed, such as in the kitchen or bathroom where traditional task lighting can quickly heat up the area being illuminated.
Energy Efficient Lighting
LED bulbs are also popular thanks to their energy saving potential compared to traditional light bulbs. LED lights to convert between 80-90% of incoming energy into light, as opposed to incandescent bulbs which are typically only around 20% efficient. If you upgrade a majority of the light fixtures in your home to recessed LED lighting this can have a noticeable impact on your monthly electric bill. And speaking of savings, LED bulbs are also designed to provide 100,000 hours of light or more, which amounts to approximately 11 years of constant function. Just think about how many incandescent light bulbs you would need to buy over that same time.