Skip to Content
Generator Services in Frederick, MD
The American power grid is becoming less reliable every year, power outages will occur and last longer. That means you could end up sitting in the dark at home without an air conditioner. Your business revenue would suffer from a downtime due to power outage. Installing a generator can prevent such incidents. Having a back up plan is a wise investment. Generators are the perfect solution to your home and business electrical needs.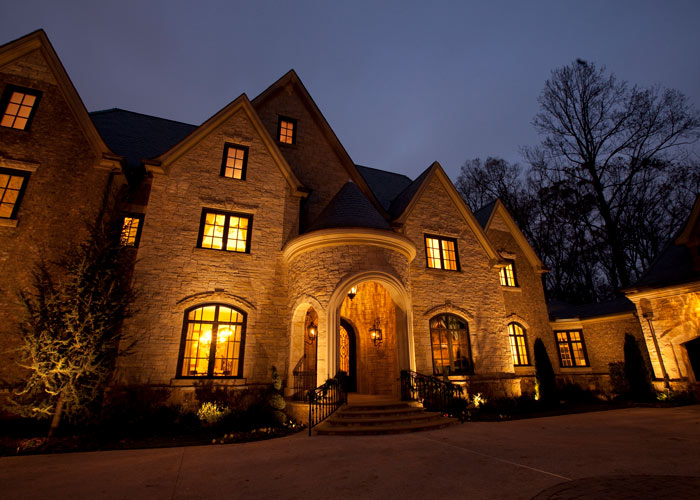 Installing, Maintaining, and Inspecting Generators
Generators provide an electrical safety net in the event of a power loss. Provident Electric provides generator installation, repair, and servicing in Frederick, MD. Do you have a question about what generator size you need? Do you need to know amount of power you would like to use? Do you need inspect an existing generator? We understand, that is why Provident Electric is here to help.
Top Benefits of Installing a Commercial or Home Generator
Homes and businesses usually install backup generators for protection from storm power outages. In some cases, you may want the convenience of continued electrical power when your city's service is out. If you have sensitive equipment or products that need consistent electrical power, a generator can also prevent the loss of equipment, electronics, or stock. Installing a generator at your home or business will come with all of the following benefits:
Peace of mind: Even if you're away from home, you'll have the peace of mind of knowing that your home is protected if the power goes out. You'll never have to worry about returning to a darkened home without the luxury of electricity again.
Protection of property or inventory: There are certain components of your home or business that require electricity in order to function. When the power stops you could lose valuable property or inventory, such as the food in your fridge or if you're a food retailer, all the stock in your freezer section. A backup generator will prevent this from happening.
Keeps important equipment running: If your power goes out during a storm, it's likely it was caused by a storm. No electricity during inclement weather can put your home and your family at greater risk because necessary equipment can't function. If it's raining and your sump pump can't turn on to push water away from the home, you could be facing a flooded basement or damaged foundation. If a winter storm knocks out power, your family won't have the heat needed to stay warm. A backup generator will prevent all these problems.
Immediate response: Most backup generators notice the power failure and immediately turn on to restore your power. This means you won't have any interruption in power. While others may be sitting in the dark, you'll have all the amenities you normally do.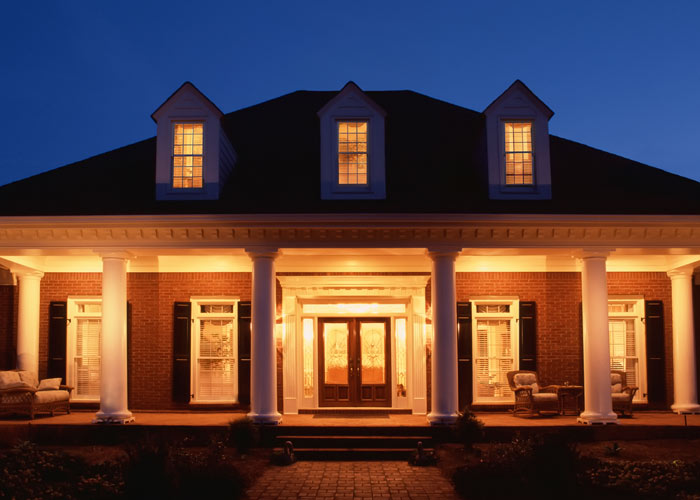 Choosing A Generator
When considering your backup generator options, it's important to keep in mind that permanently-installed standby generators have longer running times and greater power generation capabilities than portable generators. Natural gas-powered generators can provide power as long as you need it, whether you need it for an hour or a week. With so many options to pick from when choosing a generator, it can get overwhelming. Knowing which type of generator to get for your needs can help you save time and money in the future. Here are some of the comparisons to the most common type of generators.
Standby Generators vs. Portable Generators
Standby generators and portable generators are the two main options to help your home or business stay up and running. Portable generators are great for powering the essential refrigerators and microwaves. Large standby generators can power everything in your house.
Standby generators kick on within seconds after a power outage. Hooked into your gas supply, there is no need to worry about refueling. These generator sizes range from an output of 1 kw to over 100 kw. A smaller model will suffice for running a few lights and minimal appliances.
Consider a permanent standby model if you intend to run all lights and several major appliances. Portable generators do not offer the convenience of a standby. They are usually inexpensive and are the right solution for many people.
These generators are smaller and mobile making it easier to move out of the garage. Since the primary fuel is gasoline, they should never run inside the home or any enclosed area. Deadly carbon monoxide gas can accumulate and result in fatalities.
Natural Gas vs. Electrical Generators
Natural gas can power both emergency and portable generators, regarded as being one of the most affordable and effective fuels among nonrenewable resources for power generation. Such generators are commonly used in larger cities since the supply of fuel is readily available through pipelines. They are also set to turn on when your power goes out, so you don't have to remember to power them up. In comparison with electrical generators, natural gas generators are more expensive to run. Also, natural gas is a limited or non-renewable energy resource.
Electrical generators ordinarily run on a diesel engine. They are common as backup units for emergency power supply due to their offering a steady power supply. This factor plays a significant role in bigger business establishments.
Most of the machines used require constant power, such that one power outage could mean a huge loss of business. Homes and small offices also use electrical generators. They are cost effective and score high on fuel efficiency. Less flammable than other fuel sources, electrical generators are high on the safety front. However, noise has always been an issue with these models. If the generator is being used in highly populated areas, residents may complain of noise pollution from the unit. As they are significantly bulkier than smaller and lighter generators, electrical generators may not be the most preferred portable unit.
Natural gas and electrical generators have their advantages and disadvantages. The decision comes down to the purpose your generator will serve and how much you are willing to pay for your unit.
Servicing & Inspecting Your Generator
Once you've installed a backup generator on your property, maintaining it will ensure it is ready to provide the power you need at a moment's notice. Your licensed electrician can help you with generator repair and general maintenance to help you get the most from this important investment. A generator should be started and run regularly to prevent corrosion and ensure every component is still functioning properly. Many fixed generators can be programmed to run a self-test once a month—talk to your electrician about how to test your generator. Your generator should also be serviced by a licensed electrician one to two times each year. This service includes cleaning, starting, and an inspection of all components to check for problems that may be brewing and address them before you need your generator to work during an outage.
Provident Electric's electrical contractors specialize in all types of electrical service and electrical repairs to meet your every need. You can reach an electrician serving Frederick for help choosing, installing, or maintaining a generator for your property at 301-620-2227.
Get Started with a Free Consultation