Skip to Content
Residential Electricians in Frederick, MD
Tackling electrical troubleshooting requires experience and a methodical approach. That's why hiring a residential electrician is important in keeping you safe and making sure your electrical repairs are done to code. Provident Electric is the #1 home electrical repair company in Frederick, offering a full range of residential services, from a major renovation to the simplest troubleshoot-and-repair call. We are your go-to residential electricians for all your electrical repair needs.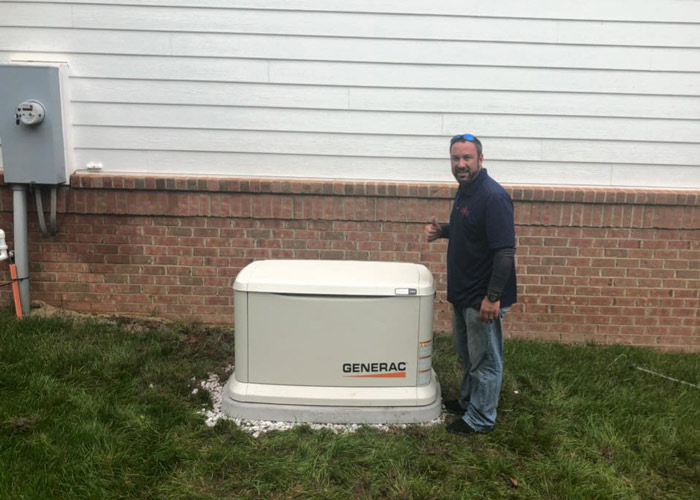 Reliable, Efficient, and Affordable Service
We understand that electrical issues are major inconveniences, but they can also be potential fire hazards. Our experienced home electricians are focused on providing reliable and efficient service to make sure you're protected and saving money on utilities. We'll arrive on time and service your electrical needs in a timely manner. We work with all types of wiring and equipment and can have your electrical issues fixed in no time. Our superior service, high-quality craftsmanship, and professionally licensed electricians are staples of our business. Our company is licensed and insured, so you know we can be trusted to get the job done right.
Highly Professional and Impeccable Customer Service
At Provident Electric, whether you're a new residential customer or have trusted us for years, our goal is to minimize the inconvenience arising from an electrical issue and make your home a safe, beautiful place that you can be proud of and comfortable living in. We think great customer care and professional electrical services are the best way to ensure your electrical issues have been resolved correctly and safely. When you call Provident Electric for electrical repairs and replacements, our electricians arrive at your home in well-stocked fleet vans with the system components needed to complete most jobs. They will greet you with courtesy, and then all the time you need to fully explain what the electrical job entails and approximately how long it will take, giving you have a full understanding of what to expect. We will then finish the electrical job as quickly and safely as possible, so you and your family undergo only minimal disruption and delay.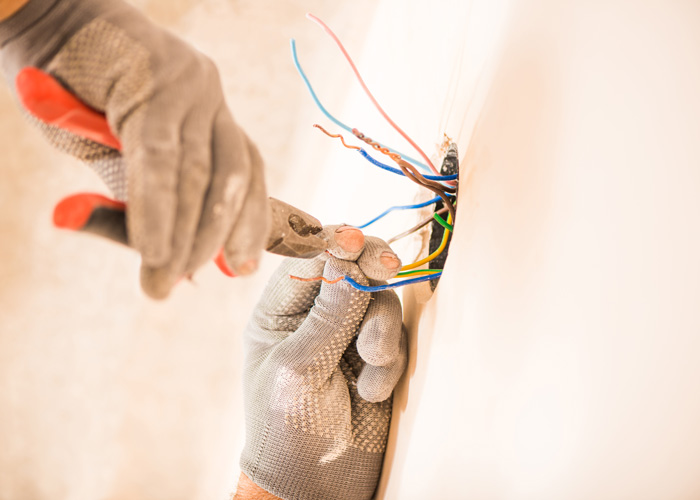 We offer a full range of residential services, ranging from major renovations down to the simplest troubleshoot-and-repair calls. Our electricians are trained to repair residential electrical breakdowns of all magnitudes. We repair:
Lighting: Installing recessed lighting might be just what your home needs, but it might not be a task that you feel comfortable taking on by yourself. The electrical contractors at Provident Electric can offer a professional installation so that your wiring is done properly and your lights work the way they should.
Repairs: In the event that you find yourself in need of electrical repair, time may be of the essence. In this case, it helps to have a go-to residential electrical service that you are comfortable working with. Whether you have a burnt-out outlet or problems with your wiring, our team can make sure the repairs are done safely.
Generators: During a storm or power outage, having a backup generator can make sure you can still use all of your utilities. We also offer permanent generators that have longer running times, even up to a week!
Circuit Tripping
Breaker Panels
Outlets
Basic 2/3 Prong Outlets
Air Conditioner Lines
Washer/Dryer and Other Appliance Lines
Doorbell Systems
Recessed Lighting
Chandelier and Ceiling Fan
Pool/Spa Electrical Repairs
Breaker Replacements
Pier or Dock Wiring
Under-Cabinet Lighting
Microwave and Appliance Circuits
And More!
Get Started with a Free Consultation