Skip to Content
Bulb Replacement Services in Middletown, MD
We're the Leading Light Bulb Replacement Service
Being a homeowner comes with routine tasks, including replacing light bulbs around the house when they burn out. While most light bulbs are easy to replace, like those in lamps or even LED light strips, there are some for which hiring our team of professionals is a smart idea. Provident Electric is the premier light bulb replacement service in Fredrick and Middletown, MD. When we come out for a light bulb change appointment, our team examines the fixture to ensure everything is as it should be. Our goal is to ensure complete customer satisfaction while ensuring we tackle an issue before they grow into something bigger. Be sure to give us a call and schedule your free consultation today.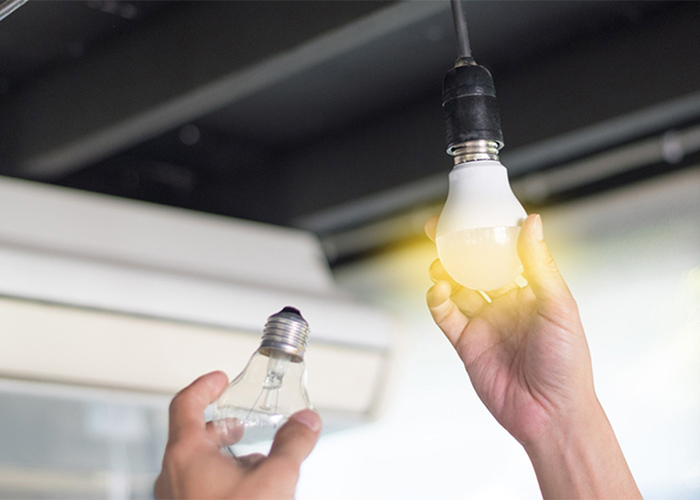 Why Trust Us For Your Headlight Bulb Replacement?
Our reliable services extend to headlight bulb replacement. Headlights are tricky to get to, and our expert technicians have the experience and know-how to replace any bulb quickly and efficiently that's blown out, dimmed, or has circuit failures. With LED and HID bulbs, removing, replacing, identifying, and repairing complications is delicate and sophisticated work. The technicians will be able to quickly identify and correct the problem, allowing you to get back to your life without much hassle. Driving without working headlights is dangerous, and it's required by law to have both headlights in working order. Avoid the complications and allow our team to replace your headlights.
The Importance of Routine Bulb Replacement
Calling a professional for help with light bulb replacement may seem slightly over the top, but it's more common than you think. As we've already mentioned, certain light fixtures in your home may be harder to reach or has a particular bulb you may need to be more familiar with. When it comes to helping our customers, no job is too big or too small for us to handle, and we offer 24/7 emergency services. Here are some additional reasons to routinely replace your light bulbs and the benefits of trusting our team to handle the job:
Faulty or Defective Wiring – If you've noticed your lights dimming or randomly going on and off or flickering, it could be faulty wiring. When our technicians come to replace the light bulb, we'll inspect the fixture. Faulty or defective wiring can lead to house fires or other serious concerns. If we notice anything during a routine light bulb change, we'll notify you and recommend the next steps.
Outdated Wiring – Another reason your lights may dim or flicker is if your electrical wiring system is outdated. This can be identified as deteriorated insulation or exposed or frayed wires. This can also lead to house fires if left unchecked. Electrical standards have changed in recent years, primarily as more and more appliances are used at home. If you think it's time for a whole house rewire, contact us to schedule a free consultation.
Electrical Surges – An electrical surge is a brief spike in electrical charge that can damage your electrical systems and appliance if they happen often enough. This may be the culprit if you notice blown-out light bulbs or if they burn out frequently. During our bulb replacement services, we'll help you identify the root of the problem and correct it.
Your Trusted Electric Repair Company
Whether you're a new residential customer or have worked with us before, Provident Electric aims to minimize inconveniences while making your home as safe as possible. To us, excellent customer care and professional electrical services go hand in hand. Whether you need assistance changing light bulbs or need your headlight bulb replaced, our technicians can efficiently and quickly get the job done right the first time. As with our other electrical services, we offer 24/7 emergency services and free consultations. If you need any help changing light bulbs throughout your home, be sure to contact us.
Get Started with a Free Consultation