Skip to Content
Home Electrical Repair Services in Frederick, MD
24/7 Emergency Electrical Repair Services
Some household electrical repairs are straightforward; simply replace the outlet or switch, and the issue will be resolved. However, there are considerably more electrical components buried inside your walls than you can see from the outside. Unfortunately, each component is a potential source of failure for your electrical system. When an outlet stops working, the source of the problem might be anywhere between the breaker box and the outlet. For any home electrical work, you should always consult a professional electrician.
The team at Provident Electric has decades of expertise and training to better serve your home's electrical system. We know what to look for, and our trucks are well supplied with everything we'll need to identify the root of the problem and provide the best electrical repair service throughout Maryland.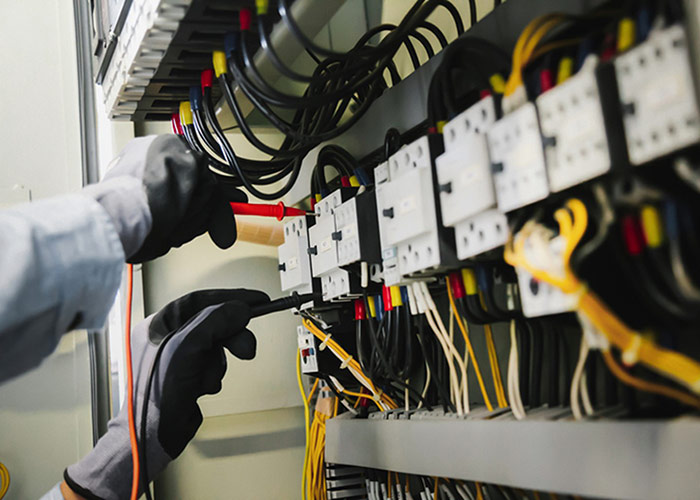 Why Hire Us?
A well-functioning electrical system is not only necessary to keep your appliances operating, but it is also essential for house safety. Unresolved electrical issues can result in risks such as electrocution and home fires. Our team of professional electricians at Provident Electric can quickly and safely diagnose any problem you're having with your electrical systems in Frederick or the surrounding areas and offer a trustworthy solution. Provident Electric understands that our customers and staff are our top priorities. Above all, we are dedicated to providing polite, efficient, and trustworthy electrical contracting services to our consumers. Since 2002, we've been providing Maryland homes with safe, affordable, and efficient electrician services.
Electrical Repair Services
We provide a comprehensive array of household services, from substantial renovations to minor troubleshooting and maintenance calls. Our electricians are skilled in repairing all types of household electrical problems. If you require electrical repair, you can't sit around and wait for an electrician. You need repairs now. That's why we provide fast, affordable repair services throughout Frederick. We also provide 24/7 emergency repairs. Whether you have a burned-out outlet or wiring issues, our experts can ensure that the repairs are completed securely. We repair all of the following and more for your home:
Circuit Tripping
Breaker Panels
Outlets
Basic 2/3 Prong Outlets
Air Conditioner Lines
Washer/Dryer and Other Appliance Lines
Doorbell Systems
Recessed Lighting
When Should I Call Provident Electric?
Electrical systems that fail provide a significant danger of fire. When you call the team at Provident Electric, you can expect our electricians to do an electrical safety check and ensure that all of your outlets and wires are correctly connected. If you see any of the following, you should immediately contact an electrician to ensure that all of your systems are functioning correctly:
Electric burning smell
Flickering lights
Buzzing outlets
Frequently having to change fuses
Frequently having to use your circuit breaker
Electrical shock with plugging and unplugging devices
Frequent power outages in your home
Visible sparks
Call Today for Fast, Affordable Repairs
Contact us if you detect a problem with any of your home's electrical systems. We offer transparent pricing and ensure customer happiness. We are also ready for emergency repairs 24 hours a day, seven days a week. Since 2002, the Maryland community has trusted our team with their home electrical repair and installation needs. Call us today to get a free consultation. We provide fast, affordable, and guaranteed service for your home.
Get Started with a Free Consultation