Skip to Content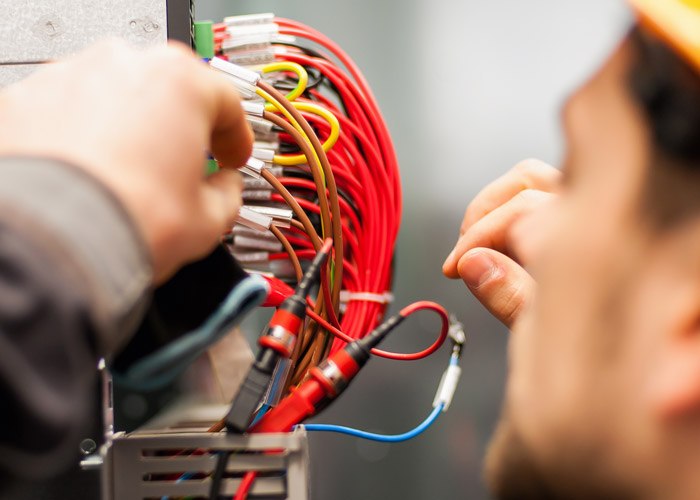 Install an EV Charging Station at Your Home or Business
Today, the entire world is doing what they can to go green and help protect the environment. One of the best ways to do so is through the use of electric vehicles, as they help to eliminate pollution from standard fuel-powered vehicles. With the rise of electric vehicles comes the demand for charging methods, as these vehicles must be charged regularly to ensure they're ready to hit the road. At Provident Electric, we're committed to helping local home and business owners adapt to these changes with our installation of charging stations throughout the Frederick, MD area. We can install these stations in countless locations to provide the power electric vehicles need. Contact us today for more information on our installation process!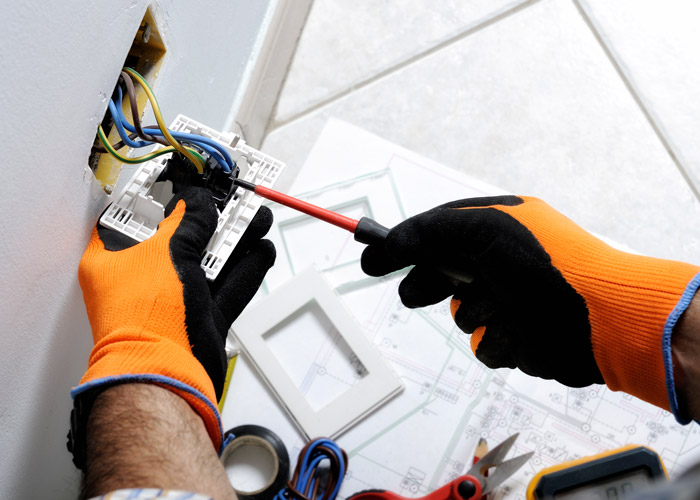 What Is an EV Charging Station?
While all electric vehicles can be charged from a standard outlet, an EV charging station is a designated charger designed specifically to charge electric vehicles. These charging stations can be installed at homes and businesses to provide residents or customers with an easy and convenient way to charge their cars. Often, these charging stations can fully charge the vehicle much faster than a standard household outlet.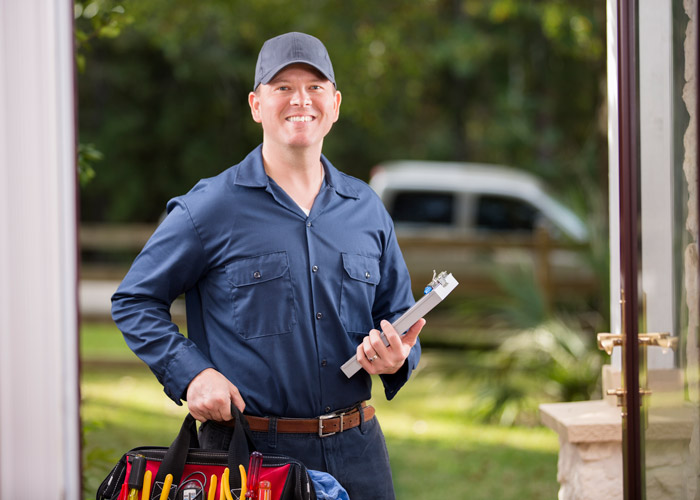 Incentives for Installing EV Charging Stations
Because electric vehicles help cut down on fuel emissions and protect the environment, the government offers many incentives to individuals and businesses who purchase vehicles or facilitate their usage. This means you could end up getting money back when you install a charging station at your location or buy an electric car. Our team has experience and knowledge of these incentives and can point you in the right direction regarding how to apply for and receive these incentives. Installing an EV charging stating or purchasing an electric vehicle can provide the following incentives:
Tax Credits for Businesses: If you purchase and install an EV charging station at your business by the end of 2021, your business may be able to receive a 30% tax credit totaling up to $30,000.
Individual Tax Credits: If you are an individual homeowner and install an EV charging station at your home, you may also be eligible to receive a 30% tax credit, up to $1,000. To do so, you must purchase and install the station before the end of 2021 and claim it on your federal tax return.
Tax Credits for Electric Vehicle Purchases: You are also eligible to receive tax credits for purchasing a qualified electric vehicle. This tax credit ranges from $2,500 to $7,500, depending on the vehicle's specific features. You may also receive credits for the purchase of qualified two-wheeled electric vehicles, which can be up to $2,500.
How EV Charging Stations Can Create a Positive Impact
Electric vehicles and charging stations have the potential to create a huge difference in our world and could be a crucial part in protecting the environment and stopping climate change. However, these stations can also create a positive impact locally. By installing a charging station at your business, you could be helping local residents live a more sustainable lifestyle by facilitating the charging of their electric vehicles. Installing an EV charging station at your business can have a positive effect in the following ways:
Shows a Commitment to Clean Air: When you install a new charging station, it shows that you're committed to being part of the solution for cleaner air. Exhaust from fuel-powered vehicles is bad for the environment and harmful to human health. You can help show your commitment to the cause by installing something that will help eliminate these emissions.
Increases Property Value: Green amenities are becoming an incentive for many renters and homebuyers. You can help draw these people to your property with the addition of EV charging stations.
Draws in Customers: As a business owner, you want to do whatever you can to bring customers to your door. EV charging stations could be one way to do so. Drivers with electric vehicles may be more willing to shop at your location if you offer a way for them to charge their cars while they shop.
Helps Your Community Be a Part of the Change: True change starts at the local level, with communities adopting better practices. You can help your community be a part of the climate change revolution by giving them easier access to charging facilities, which makes it more convenient to own an electric vehicle.
Lower Driving Costs: Electric vehicles can save drivers money, both on reduced fueling costs and lower maintenance costs. When your community supports electric vehicles by installing charging stations, the residents save money, which can be put back into other, more important causes.
Contact Us for Installation
If you are interested in learning more about our EV charging stations and how they can help your home or business, please reach out to our team today. We are here to answer any questions you may have and give you more information about potential incentives and benefits these stations could bring. Be a part of the change and install a new EV charging station on your property.
Get Started with a Free Consultation