Skip to Content
LED and Recessed Lighting Solutions for Frederick, MD, Customers
You use your lights every day to provide safety, security, and convenience. Upgrading your lights to long-lasting LED bulbs requires an experienced electrician. The same goes for installing recessed LED lights. At Provident Electric, our trusted electrical contractors are proud to serve clients in Maryland. We offer recessed lighting installation, electrical repair, home, and commercial electrical wiring, and more so you can enjoy safe and effective electrical service for your property.
Top Benefits of Converting to LED Lighting
LED lighting technology offers residential and commercial properties many benefits, from improving the look and feel of your space to helping you save money and conserve valuable natural resources.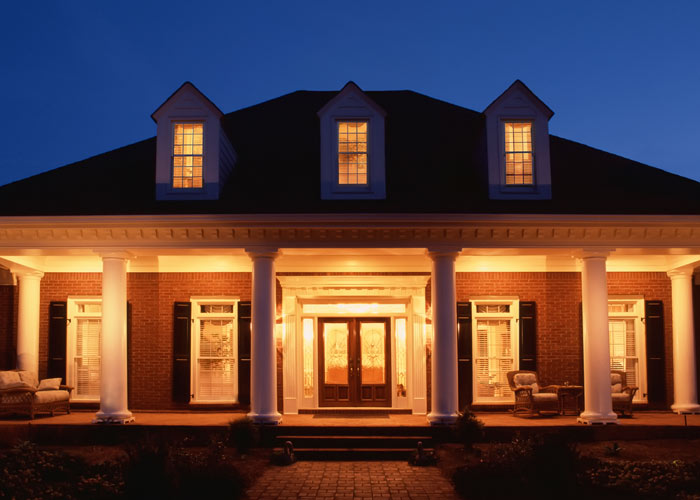 LED lights are known for their long lifetime. These lights are designed to last for 100,000 hours of use or more, which is 11 years of constant function or 22 years at half capacity. Plus, frequent switching on and off or extreme temperature changes don't affect the lifetime of these lights.
LED lighting is the most efficient form of lighting. These lights convert approximately 80% to 90% of incoming energy into light, as opposed to incandescent bulbs, which are only 20% efficient.
LED lights emit little to no light in the UV spectrum, making them ideal for all types of lighting purposes, including illuminating products or artwork that may be sensitive to heat and UV light.
With LED, there's no mercury involved, making them a cleaner alternative to fluorescent and CFL lamps with overall light quality that's equal or superior to your traditional lighting products. There's no downside to choosing a safer, more environmentally friendly option!
You can find out more about upgrading your home or office lighting, as well as get some helpful energy saving tips from a licensed electrician in Frederick, by calling Provident Electric today.
The Best Places for Converting to​ Recessed Lighting
Recessed lighting provides full lighting coverage with a minimal ceiling footprint, helping to keep a room's sleek, open look by hiding light fixtures within the ceiling itself. This form of lighting is both popular and versatile.
Recessed lighting is ideal for workspaces, whether you're looking to install this form of lighting in a kitchen, a home office, or a commercial office or meeting space. Lights can be placed at intervals to provide clear illumination from overhead without the need for visible light fixtures.
You can use a line of recessed lights to highlight accent walls or special features, such as fireplaces, fountains, and artwork. Recessed lights place these features in the spotlight without infringing on the view from any angle.
Hallways are also an ideal location for recessed lighting, which can be spaced to provide consistent illumination for safety and convenience, whether at home or in a commercial workspace.
Talk to our skilled electricians at Provident Electric for more information about installing recessed lighting.
How Recessed Lighting Works
You'll have plenty of style choices when it comes to installing recessed lighting solutions. In addition to choosing the color of LED bulb, you'll also be able to choose the color and style of visible trim you'll be able to see when looking up at the ceiling. Here are a few common recessed lighting housing options from Provident Electric:
Baffle Trim: A ribbed interior to minimize glare with deep housing to hide the bulb itself.
Reflector Trim: A mirrored trim to maximize the light, sometimes available with color tints.
Open Trim: An open trim creates a flat surface by mounting and then covering the LED bulb in a flush line with the ceiling for a low-profile look.
Eyeball Trim: Set on a rotating base, you can direct an eyeball trim to focus light for accent lighting in specific areas.
Gimbal Trim: Offers the same pivot motion as eyeball trim but is set deeper into the ceiling for a lower profile.
Shower Trim: A flat-profile trim with tempered glass makes this a safe option for bathrooms and showers.
Come see the LED difference for yourself!
Get Started with a Free Consultation