Skip to Content
Questions About LED Light Installation in Frederick, MD
LED lighting has been around for many years, and as time goes on, it continues gaining popularity. However, not everyone has made the switch from traditional light bulbs to LED lights. If you're considering switching to LED lights, but want to know the facts first, read over this helpful FAQ.
What Is LED Lighting?
LED stands for Light Emitting Diode. Compared to traditional light bulbs, LEDs use newer technology and they're much more versatile. They emit less heat, use less energy, and have a longer lifespan.
How Long Do LED Lights Last?
LEDs last around 50 times longer than traditional light bulbs. The average lifespan is about 35,000 hours, but some LED lights can last 50,000 hours or more. This can vary depending on the LED light's design and how much it is used.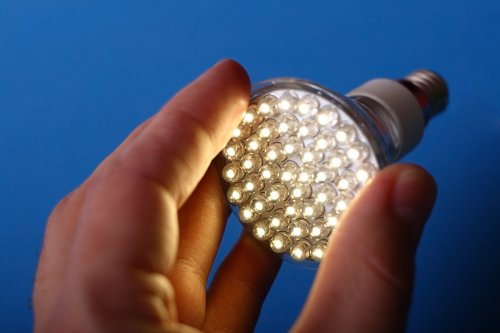 Where Can LED Lights Be Used?
LED lights are very versatile, so they can be used in many places throughout your home or business. This includes, but is not limited to:
LED for outdoor lighting
LED under cabinet lighting
Specialty light fixtures
LED lighting for kitchen or bedroom lighting
Places the lights will be on for long periods of time
It's worth mentioning that retrofit LED bulbs can simply replace traditional light bulbs, while integrated LED lights offer more options.  Integrated LED lights feature small LEDs that are built into a fixture (such as a light disc or strip), so they offer unique lighting options and there are no bulbs to replace.
How Much Do LED Lights Cost?
LED lights usually cost more than incandescent bulbs upfront, but they actually save you money in the long run. They last far longer than traditional light bulbs, so they don't have to be replaced as often. They also use less energy, which can cut down on your electric bill.
Is It Worth Switching to LED Lighting?
It's definitely worth considering switching to LED lights. Although they cost more upfront than incandescent bulbs, they offer many benefits. They use less energy, emit less heat, last much longer, and can be used in a variety of ways.
Contact Provident Electric for LED Lighting
The electrical engineers at Provident Electric are happy to help with all your LED lighting needs. We have more than 25 years of experience with electrical service, so we can get the job done right. Schedule a free consultation so we can visit your home or business and recommend the best next steps for your LED light installation. When it comes to installing LED lights, our experienced electricians will make sure it's done safely. Afterwards, we can provide maintenance and repair services if needed. We pride ourselves on offering professional, dependable electrical services and great customer service. If you need help with LED lighting in Frederick, call us at 301-620-2227 or contact us today.
Get Started with a Free Consultation