Skip to Content
Tips For Hiring An Emergency Electrician
An electrical emergency is a serious concern for any homeowner. From a broken circuit breaker to a failed generator, there are many reasons why you may find yourself calling an electrician on short notice. In order to get the most out of your electrical repair, it is a great idea to schedule services with highly rated electrical contractors in Frederick. With the help of a residential electrician that specializes in emergency electrical services, you can ensure that your electrical problem does not pose a safety threat to your family. Read on for some essential tips for hiring an emergency electrician for your home.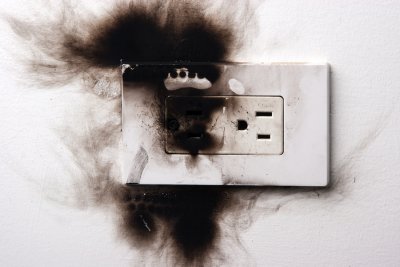 Consider Licensing and Education
When you are considering hiring an emergency electrician, it is important to choose a contractor that has the licensing and education needed to perform the job correctly. For example, in order to legally provide electrical services, an electrician typically needs to have to license from city or county authorities. By hiring a fully licensed electrician, you will be able to book your emergency repairs with total confidence.
Ask About Specializations
While some emergency electrical repairs can be performed by a general electrical contractor, others may require the services of an electrician that has a specialization in his chosen field. For example, if you are in need of an electrician to install new home wiring, you should be sure to choose an electrical company that specializes in this type of work. Hiring a specialized contractor will help the job move more smoothly and efficiently.
Consider Warranties and Special Offers
Finally, when you are hiring an emergency electrician, you may also want to consider any warranties or special offers that your electrical company has to offer you. When you work with an electrical contractor that stands behind his work, you can rest assured that your repairs will be performed to the highest standards of quality. With the number of a quality electrician on hand, you will be prepared in the event of the next electrical emergency in your home.