Skip to Content
Essential Tips For Your Kitchen Lighting Design
If you're considering a remodel of your home's electrical services and lighting, you should ask a residential electrician for energy saving tips near Frederick. A licensed electrician or local electrician contractor can install recessed lighting or LED lighting in your kitchen that is energy-efficient, eco-friendly and has a long lifespan. Here are some essential, energy saving tips from electricians for your new kitchen lighting design.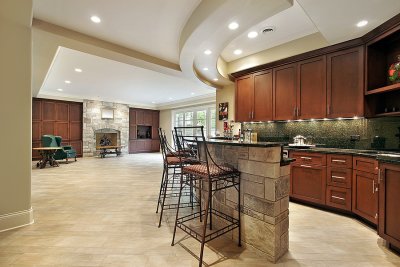 Consider Installing Recessed Lighting
When a master electrician completes a recessed lighting installation in your kitchen, you can enjoy a sleek, minimalistic aesthetic, and avoid the use of unattractive overhead lighting. Installing recessed lighting can highlight artwork, workspaces, accent walls, kitchen islands, and any other space that doesn't otherwise get enough light. Recessed lighting installations can reduce your energy bills from your residential electric company, as they do not consume as much energy or emit as much light as other types of lighting fixtures.
Use LED Lights to Save on Energy Bills
LED lights are the most energy-efficient alternative to fluorescent, incandescent, or halogen light bulbs. LED bulbs to come in a variety of shapes, sizes, and colors, so it's easy to find ones that work for your home's electrical services. LED lighting also requires less maintenance and electrical repairs, so you'll save money on those costs as well. In addition, LED lights last much, much longer than any other type of light bulb, so you won't have to replace your bulbs as often. Your local electrician can use LED lights in your recessed lighting installation, or in any other lighting fixtures in your kitchen.
Utilize Light Timers or a Home Automation System
You can save electricity and reduce your residential electrical service bills by connecting your home's electrical wiring to timers or a home automation system. Timers allow you to control the hours per day that your electrical lights are in use, so they won't be on when you aren't home. When your lighting is connected to a home automation system, you can turn lights on and off remotely via a smartphone or tablet app.