Skip to Content
How To Select A Backup Generator For Your Business
Your commercial electrician will tell you that having a backup generator is important for keeping your business up and running when power outages occur. Are you looking for a licensed electrician in Frederick to install a backup generator for your business? If so, then read on for tips on choosing the right generator for your building.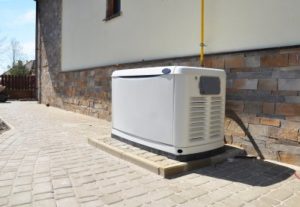 Evaluate Your Building's Needs
The first step in finding the right backup generator for your business is to determine your building's equipment and essential system demands. Create a list of everything that keeps your business running, such as heating and air conditioning systems, ventilation, major appliances, industrial equipment, lighting, computers, refrigerators and freezers, and alarm systems.
Select a Fuel Source
Your new backup generator will probably run on either natural gas or diesel fuel. Both of these fuel sources have their own advantages for you to consider, and the fuel source that you select for your generator may bring up permitting and safety issues. Speak with an experienced commercial electrician who can tell you what type of generator you should select based on your building's specifications.
Determine the Right Size
When selecting your backup generator, you need to choose a unit that will either be able to support all the normal electrical services needed for your building or one that has a transfer switch that will take on only part of the building's electric load to prevent the unit from overloading. Keep in mind that you will need more power for the initial startup of your facility than you will to maintain electric power afterward.
Consider Utility Regulations and Building Codes
Before going ahead with your generator purchase, contact your local building departments and the utility company to learn if there are any requirements for the use of emergency power equipment. At this time, ask about any regulations that there might be for the use of manual or automatic transfer switches. Finally, remember that backup generators should be installed by a qualified technician.