Skip to Content
Tips for Decorating With Recessed Lighting
Installing recessed lighting is an excellent way to update the look of your interiors by giving them a sleek, modern appearance. Are you planning to hire an electrician near Frederick for recessed lighting installation? If so, then continue reading for tips on decorating with these features.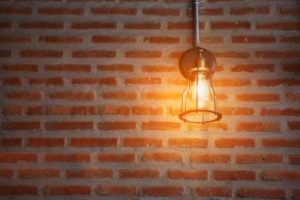 Improve Workspace Comfort
It's important to be able to work safely, comfortably, and efficiently in areas like kitchens, home offices, and workshops. Have you found that any of these parts of your home are too dark to work in comfortably at certain hours of the day? If so, then consider installing recessed lighting in these areas. Adding overhead lights in these spaces can improve the function of your workspaces and make them more comfortable to work in.
Illuminate Your Hallways
Hallways are high-traffic areas of the home that can benefit from good lighting. By installing recessed lighting in your hallways, you can increase the safety of these areas and improve their appearance. By switching to lights that have minimal ceiling footprint, recessed lighting can help brighten your hallways and make them appear more open and welcoming.
Highlight Your Décor
Do you have a painting, collection, or piece of art in your home that you'd like to call more attention to? If so, then recessed lighting may offer you the perfect solution. By installing a line of recessed lights in the area, you can put a spotlight on the feature that you wish to highlight in your home and create a statement piece for your interiors.
Makeover Your Bathrooms
When was the last time you updated the bathrooms in your home? If it's been a while, then you can benefit from knowing that simply changing out your bathroom light fixtures is an easy way to give these spaces a facelift. Installing recessed lighting in these rooms can brighten them and give them a streamlined appearance. For these reasons, it's smart to consider recessed lighting installation for any bathroom makeover.