Skip to Content
Stay Safer During Storm Season With A Whole Home Generator
Although a power outage can happen at any time of the year, summer storms mean that the lights go out for homeowners more often than usual. Get the peace of mind of knowing that your family will always have access to electricity, even if the power gets knocked out by bad weather, by investing in a whole-home generator. Before choosing a generator, consult with an electrical contractor in Frederick to ensure you pick one that is the right size for your needs. Here is a closer look at how a generator can help your family get through storm season and beyond.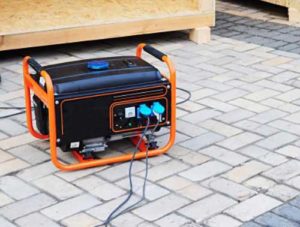 What is a generator?
A generator is an exterior system that provides backup power when your main electrical supply is disrupted. These appliances come in a variety of sizes and are available both as portable and permanent units. Whole-home generators that are permanently installed provide superior power and run for longer than portable units and are recommended for most homeowners. Generally, natural gas generators provide the most reliable power, as they are able to run for as long as a week, if necessary. This can be particularly beneficial after a severe weather event when power can be disrupted for an extended period of time. A home electrician will help you select the appropriate generator for your particular needs.
Who should consider getting a generator?
Anyone can benefit from having a generator. When your power goes out, a generator will allow you to continue with your normal activities by providing a backup source of power. However, if you have medical equipment that relies on electrical power or other sensitive equipment that will fail if power is disrupted, investing in a generator can give you peace of mind. Many families appreciate knowing that they won't lose all of their food in the case of an extended power outage since the generator will provide power to the refrigerator.
What kind of maintenance is required?
The worst time to find out that your generator doesn't work is when you need it. Start and run your generator about once a month to ensure it is in working condition. Have the unit serviced one to two times per year by an electrician, who can identify any issues and make the necessary repairs.