Skip to Content
Areas of the Home That Can Benefit From Recessed Lighting Installation
Whether you are renovating an older home or getting ready to build a custom property, your house can benefit from a recessed lighting installation. With services from a home electrician that specializes in installing recessed lighting in Frederick, you can use your indoor lighting design to create spaces that are both cozy and functional. If you are getting ready for a project that involves installing recessed lighting, contact a residential electrician for assistance. Let's take a look at some areas of the home that can benefit from recessed lighting installation.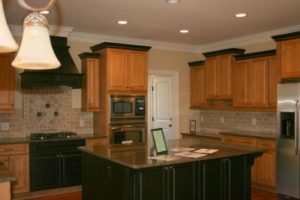 Kitchen
When you are planning a lighting design for your kitchen, make sure to include recessed lights in your plans. Recessed lighting can be used to accent the overhead lighting that is already included in your space. You can use recessed lighting to illuminate your workspaces, such as your countertops or sinks. With a mixture of recessed and pedestal lighting, you can brighten up your kitchen space and transform the overall feel of this central room in your house.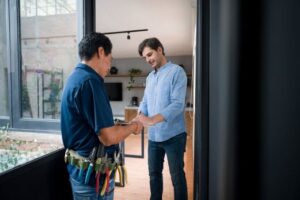 Home Office
Your home office can also be improved with a recessed lighting installation. Whether you work from home on a daily basis, or you use your office space for occasional assignments, you will find that you accomplish your work more easily when your space is illuminated properly. Recessed lighting can be combined with lamps and to create the perfect lighting design for your office.
Rec Room
If you have a rec room that is located in a basement area of your home, chances are that this area has lower ceilings. Rather than making your space feel smaller by installing conventional light fixtures, consider saving space through a recessed lighting installation. Recessed lights sit completely flush with the ceiling, so they do not occupy valuable space in rooms that are a bit cozier. If you need assistance with your recessed lighting installation, contact an electrician who serves your local area.