Skip to Content
Middletown's Trusted Commercial Lighting Contractors
Commercial Lighting Services from Provident Electric
Provident Electric takes pride in offering our commercial customers a wide variety of lighting and electrical services. If you've worked with us before or were recommended by one of our satisfied customers, we're dedicated to providing our customers with efficient, reliable, and courteous services. We offer routine commercial lighting maintenance services to handle any complications that may occur or even address upgrades or repairs that you can depend on 24/7. Our technicians are highly trained and have the experience needed to keep your equipment running and the lights working and address potential complications. If you're ready to enlist our services, contact us and be sure to take advantage of our free consultations.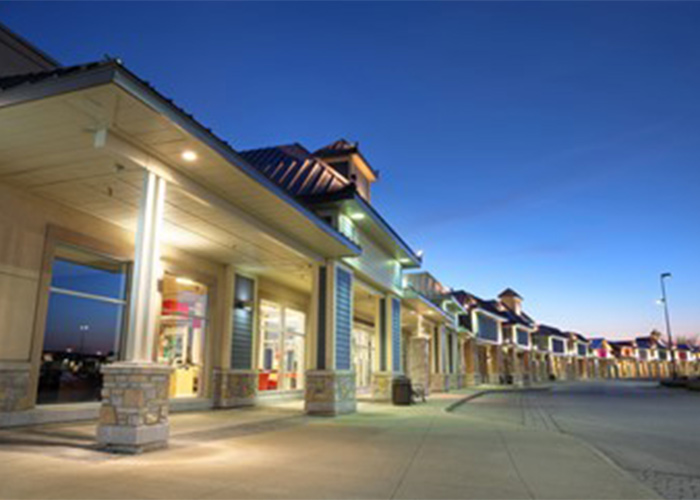 Experience our Premier Commercial Lighting Services
We work hard to ensure that all our customers receive our exceptional electrical, lighting, and utility services. If you need lighting maintenance and repair services, we have solutions catered to your business's needs and demands. Our experience has been used on multiple projects for large and small clients. Here is a list of some of the services included in our commercial lighting maintenance plans:
Outdoor Lighting – Regardless of whether you need outdoor lighting inspections, installations, rewiring, or bulb replacement, we have the solutions to address your concerns. You can trust our team of experts to efficiently and quickly get the job done right the first time.
Interior Lighting – Our technicians have the skills to maintain manufactured wiring systems, install additional outlets, assist with generators and transformers, and more. We can help upgrade your current lighting system to a more modern, affordable one.
Traditional Electrical System – The team at Provident Electric is highly-trained and can easily install, repair, or replace most electrical systems and appliances. Our services extend to elevators, escalators, commercial garages, and air conditioning and refrigeration equipment.
Upgrading Your Lighting – We can help your commercial property move towards an environmentally friendly approach by transitioning your lighting system to LEDs for the interior and exterior systems. The switch can help decrease energy costs while providing improved efficiency.
Environmental Approach to Any Maintenance Project
We've worked with hospitals, small businesses, and restaurants throughout Germantown and Middletown, MD. Our services help keep the energy bill low while increasing workplace efficiency. As commercial lighting contractors, it's our job to worry about the lighting and electrical services while you worry about running your business. When we start a project, we'll recommend switching to more environmentally friendly bulbs to help lower your energy bill with mercury-free products, as most fluorescent lamps contain several toxic materials. We'll ensure the products we replace and remove are appropriately recycled.
Reliable Lighting Maintenance & Repair Services
Provident Electric has a team dedicated to providing premier lighting and electrical system solutions. The services we offer allow you to worry about your business while letting us ensure the lights are working efficiently and correctly without the concern of any potential complications. With our lightning maintenance and repair services, we'll work with you to upgrade, maintain, and repair any complications that may arise. Regardless of the stringent requirements, our team has the experience and skills to handle the job quickly and correctly. If you're curious about how we can help your business, give us a call and schedule a free consultation.
Get Started with a Free Consultation