Skip to Content
Your Commercial Lighting Contractor in Frederick, MD
In order to keep your energy bills low and your workplace efficient, you'll need the help of a commercial electrician. Electrical contractors will keep your medical equipment working, your lights on, and your cooking appliances in order so you can save your energy for business. The professionals at Provident Electric are dedicated to taking care of your company's electrical needs so you can focus on your business.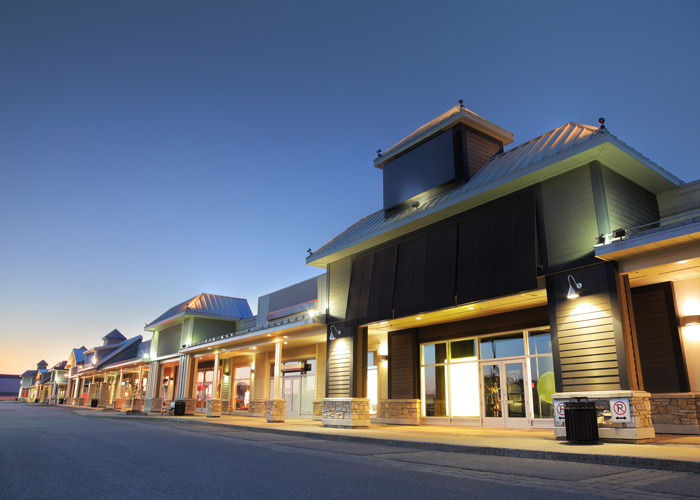 Commercial Industries We Serve
Hospitality: As a professional in the hospitality industry, your goal is always to keep your guests happy and comfortable. Electrical problems can prevent this. Whether you manage a hotel, motel, or bed and breakfast, our team can provide the electrical services you need to keep your business running. We respond quickly so you can get back to providing the services your guests need and expect.
Small Businesses: Whether you operate a laundromat, sell comic books, or work in a tech startup, your small business needs safe and efficient electrical wiring. You need to keep the lights on in your store to keep customers safe and make shopping convenient, and the electricity in your office might also fuel computers, printers, and scanners. Provident Electric is staffed with skilled professionals who can offer electrical repair and maintenance when you need it the most.
Food and Beverage: There are many reasons restaurant owners need commercial electrical services, from customer safety and enjoyment all the way to the ability to serve food. A dim light or a sparking outlet can be problematic for customers, and a power outage can prevent you from putting food on the table. If a refrigerator loses power, you might end up wasting a significant amount of food, which is why we can install and repair generators, too.
Our Commercial Electric Services
Provident Electric guides commercial clients through every stage of design, construction, installation, and maintenance or repairs to keep the lights on. Call on our experienced team to install or repair:
Hospital commercial electrical systems and equipment
Commercial garages
Electric signs and outline lighting
Air conditioning and refrigeration equipment
Generators and transformers
Elevators, escalators, moving walks, platform lifts, stairway chairlifts, and dumbwaiters
Busways and auxiliary gutters
Integrated electrical systems
Solar photovoltaic (PV) systems
In order to safely handle your property, we're qualified to maintain all the following commercial-grade electrical systems:
Manufactured wiring systems
Capacitors both above or below 1,000 volts
Branch circuits, including outside circuits and feeders
Surge arresters
Commercial control panels
Commercial storage batteries
Overhead service conductors
Conduit bodies, fittings, and handhole enclosures
Prevent Power Outages with Provident Electric
In addition, our team can provide overcurrent protection to prevent unexpected power outages. We're also able to recommend and supply various commercial-grade cables and conduits suitable for business and office wiring and identify grounded conductors carrying electrical currents in order to safely mark them according to building codes and ensure proper handling. Whether you're planning to break ground on a brand-new business opportunity or you need to maintain the highest standard of safe working conditions, Provident Electric is your partner in Frederick.
Get Started with a Free Consultation