Skip to Content
Reasons You May Need Emergency Electrical Services
Are you looking for a local electrician serving Frederick? In modern times, we rely on electricity for just about everything in our lives. When the electricity goes out, it can be a major inconvenience—and sometimes even an emergency. Read on to learn some reasons why you may need to call an emergency electrician for electrical repair.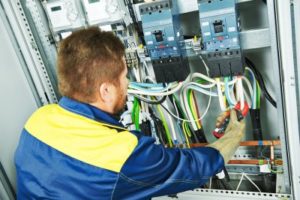 Work Deadlines
Can you imagine working late hours in your home office to finish a project before an important deadline, and then the electricity goes out? Deadlines are one significant reason why you may need to call an emergency electrical repair service. An emergency electrician can come to survey your electrical problem no matter what hour it is, getting your electrical system up and running again so that you can finish your important project.
Manufacturing Systems
If you work at or run a factory, you know how important efficiency is. One hiccup in the system can cost your company a lot of time and money. If that hiccup is related to an electrical issue, it can be even more of a problem. That's why many companies call for emergency commercial electrical help. Your local emergency electrician will get to the factory without delay to diagnose the problem and get your factory working again as soon as possible. That way, the problem's impact on your company's budget will be minimized.
Electrical Fires
An electrical fire can be a scary thing, as you may not know why the fire started or what you should do about it. Remember, you should never throw water on an electrical fire. In fact, doing so could give you an electrical shock. If you have what you believe to be a small electrical fire, try to safely put out the fire immediately. The best ways to do so include smothering the fire with a thick towel or blanket, pouring baking soda on the source of the fire, or using a class C fire extinguisher. Then, call a 27/7 emergency electrical service to fix the source of the problem and prevent a future electrical fire from occurring.