Skip to Content
Top Reasons To Install A Generator This Summer
A handful of different factors come together to keep your home or workplace comfortable, but one element tends to be particularly crucial: electricity. Even the best electrician serving Frederick cannot completely protect you from a regional power outage, but he or she can offer generator repair. A generator will keep your electrical services up and running, even when your locale experiences a blackout. This will keep your home or business running, prevent disasters from occurring and make your life more convenient. Read on to learn about some of the top reasons to install a generator this summer.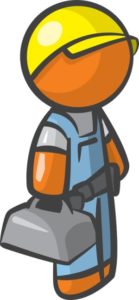 Stay Operational During Frequent Blackouts
Certain areas tend to be more prone to power outages than others. If you are tired of dealing with frequent losses of electricity, it could very well be time to invest in a generator. Blackouts may occur for a variety of reasons, from electrical problems to weather related incidents like thunderstorms and heat waves. It can be difficult or even impossible to keep your business running without power, so a generator can be an extremely worthwhile investment; if you're on the fence, consider the potential costs of losing business against the one time cost of a generator.
Avoid Disasters
Many homes and workplaces make use of certain types of equipment to keep the space safe, sanitary, and efficient. Buildings that are susceptible to flooding may use plumbing tools like sump pumps to keep moisture to a minimum and prevent flooding; however, these mechanisms can fail if the power goes out. Thunderstorms are common culprits for power outages, and rain often accompanies this type of weather event. A generator will ensure that your sump pump or other pieces of important equipment continues to function when the power goes out.
Enjoy a More Convenient Household
Even if you don't have any imperative equipment that relies on electricity, a generator is a convenient tool to have. Generators come in different sizes and configurations, and they can offer different amounts of power, so you can find an affordable option that suits the needs of your household or place of business.