Skip to Content
How Automation Can Change The Way You Use Lighting In Your Home
If you are thinking about installing recessed lighting in Frederick, you might want to consider how you can benefit from lighting automation. Your home electrical service professional can help you choose the lighting options you will need in order to create the perfect environment for your living space. Automated lighting can allow you to enjoy a more efficient and convenient household, and it can even help keep you and your family safe. Here's a look at how automation can change the way you use lighting in your home.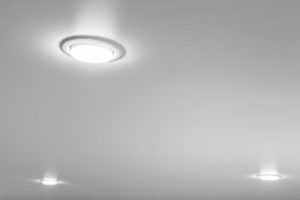 Increase Your Efficiency
Homeowners and business owners alike spend a great deal of money on energy, but there are ways that you can reduce your expenses and afford yourself some extra financial flexibility. Remembering to turn off your lights when they're not being used can be difficult when you have so much else to think about, but automation can help. You can program this type of lighting to turn on at a certain time or shut off after a period of inactivity. You can also control automated lights remotely, so you can always double check to ensure that you are not wasting any energy and money.
Enhance Your Convenience
Automated lights are simple and intuitive to control, which adds a new level of convenience to your home. When you find yourself cozied up on the couch and realize that you forgot to turn off your lights, you can simply reach for your remote control—which can even be one of your mobile devices—and adjust the lighting to your desire. You can also set your lights to turn on as night falls so you can return home to lit up the driveway without wasting energy by keeping them on all day.
Make Your Home Safer
Your lighting systems can play a substantial role in the safety of your home. A well-lit property can make it difficult for criminals to intrude in or vandalize your home; automated lights can work to your advantage by turning on automatically at a certain time or under certain conditions. Automated lighting can even help you avoid slips and falls on your property.