Skip to Content
Answering Common Questions About Home Automation
Home automation has dramatically changed the way we live. When you are planning an electrical design for your home, you can talk to your electrical contractors about the possibility of including home automation features on your property. From climate control to lighting operation and more, your home automation system can provide you with a range of great features. Your electrician serving Frederick will be able to help you create a custom automation system for your home. To highlight the benefits of working with a residential electrician to install smart home features, here are answers to some common questions about home automation.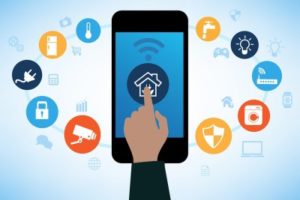 Can I Install Home Automation Features in My Existing House?
Some homeowners express concerns that their current homes may not be eligible for home automation features. In fact, your certified electrician will be able to easily incorporate home automation technology into your existing house. The home automation systems of today have been carefully engineered for installation in older and existing properties. If you are dreaming of having a smart home, be sure to ask your electrician about your installation options.
Do I Need to Replace My Current Entertainment System?
When you are creating a home automation system for your household, you may want to incorporate features that allow you to wirelessly control your sound system, DVD player, and television. Many home automation systems include features that allow them to connect to a broad range of entertainment devices. In order to connect your smart home to your entertainment system, you will not typically need to purchase brand new equipment.
Will Home Automation Cost Me More in the Long Term?
After an initial investment in the right technology, home automation can be used to help you save money in the future. Using your smart home technology, you will be able to ensure that your HVAC system is operating as efficiently as possible. Your home automation system can also allow you to shut off lights and control other electrical features from afar.