Skip to Content
Mistakes To Avoid With Home Automation
Are you planning to contact a home electrician near Frederick about smart home electrical wiring services? If so, then continue reading to learn about mistakes that you should avoid during the process of automating your home.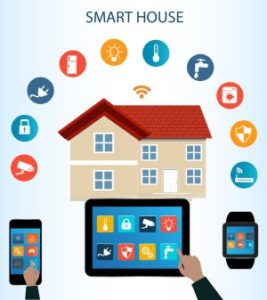 Starting Without a Plan
Today, there's no shortage of items that are marketed for reducing energy needs and improving home efficiency. For this reason, it's no surprise that one of the most common mistakes that homeowners make when they want to automate their home is buying new products on impulse. When it comes to making your house a smart one, thorough planning should be considered a priority. Before making purchases, shop around to get an idea of your options, talk to electricians about their recommendations, and make a list of the features that you want in your automated home.
Ignoring Product Integration Options
When it comes to making your home smarter, you should avoid mixing brands and systems that aren't made to work with one another, if possible. Many of today's home automation devices are designed to function optimally with certain products and systems. When devising your smart home plan, be sure to research which items work well with each other to help get the most out of your investments.
Failing to Hire Help
While there are plenty of home improvement projects that you may be able to tackle successfully on your own, there are quite a few home automation tasks that should be left to an experienced electrician. If any of the smart home features that you're planning to install require new wiring or wiring modifications, then it's best to get help from a professional.
Going Overboard with Automation
It's understandable that people sometimes take it too far when it comes to making their home smarter. Once you get started with planning, it might feel tempting to acquire as many features as possible while trying to convince yourself that you'll make use of it all. To avoid over-automating, be selective in what you install and focus on features that you are likely to use regularly.