Skip to Content
Essential Information For Generator Owners About Carbon Monoxide
Although generators are typically considered safe and effective, there is still the risk of a carbon monoxide leak. This is one reason you should always call your residential electrical service for generator repair serving Frederick if you notice any issues. Your electrician can teach you about the dangers of carbon monoxide poisoning as well as how you can minimize your risks by using your generator properly and maintaining your detectors. Read on for some essential information for generator owners about carbon monoxide.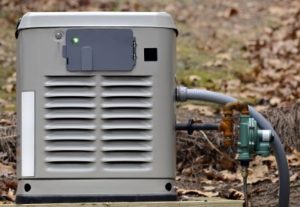 Understanding Carbon Monoxide Poisoning
It's true that your generator can be a safe addition to your property that comes with countless benefits and can even save lives, but you should still understand how to recognize and protect yourself from carbon monoxide. Overexposure to carbon monoxide, or carbon monoxide poisoning, is extremely dangerous and can be fatal. Symptoms include weakness and dizziness, blurred vision and confusion, and even loss of consciousness. If you or a member of your household experiences these symptoms while using your generator, clear the area and call for medical assistance. Then you can call your electrician for generator repair to ensure that this type of problem does not happen again in the future.
Using Your Generator Properly
As long as you understand how to use your generator, your unit should never cause you to suffer from carbon monoxide poisoning. One of the key safety factors that your electrician will remind you of is that you should never use your generator indoors. Your generator relies on fuel to restore power to your house, and carbon monoxide is one byproduct. If you use your generator in a contained space without ventilation, you may suffer from carbon monoxide poisoning.
Installing and Maintaining Carbon Monoxide Detectors
A carbon monoxide detector can be a lifesaver, but only if it works properly. If you don't have one on each floor of your home, call your electrician to have detectors installed. You should also maintain your carbon monoxide detector regularly to ensure that it's still in top shape. Your detector can save your life if your generator emits too much carbon monoxide into the air.