Skip to Content
Must-Have Features For Your New Home Automation System
Home automation is the latest trend in smart home design. When you hire electrical contractors to create a custom automation system for your home, you will be able to gain wireless control over your security system, entertainment system, and HVAC system. An electrician serving Frederick will be able to assist you with the electrical repair and home electrical wiring services that are needed to install an innovative automation system on your property. To help you gear up for your installation, here are some must-have features for your new automation system.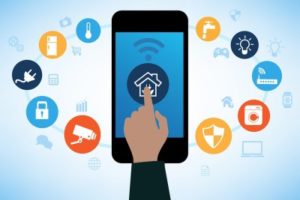 Lighting Controls
When you are creating a new home automation system, you may want to talk to your electrician about the possibility of including wireless lighting controls. By connecting your lighting controls to your automation system, you will be able to dim your lights and turn them off and on, all using a centralized control panel or system. Automated lighting controls can enhance your comfort at home, and will also be able to help you boost the overall security of your property.
Smart Thermostats
If you are tired of constantly adjusting your thermostat, you may be ready for a smart thermostat installation on your property. Smart thermostats are designed to provide homeowners with amazing control over their heating and cooling units. You will be able to adjust your smart thermostat so that it provides you with optimal energy savings and comfort, throughout every season of the year. Your smart thermostat can also be adjusted to keep your home at a consistent temperature, even when you are away.
Security Cameras
Many homeowners are choosing to place wireless security cameras throughout their properties. Your security cameras can be connected to your automation system so that you are able to check on your household, even when you are away at work or on vacation. Integrating security cameras into your home automation will provide you with total peace of mind that your home is safe and secure.