Skip to Content
A Look At The Eco-Friendly Benefits Of Home Automation
Convenience is one of the greatest benefits that you gain by automating your home, but hiring a certified electrician near Frederick to install automation devices can also make your home more environmentally-friendly. Read on to learn about some of the eco-friendly benefits of home automation.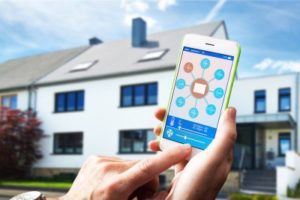 Heating and Cooling
When looking for energy saving tips, people often find advice related to air conditioning. This is because heating and cooling can account for a significant amount of your household's overall energy use, making a smart thermostat an important part of any home automation system. These devices are programmable, so you can set your HVAC system to turn on or off, depending on your family's needs and daily routine. Some smart thermostats even learn from your behaviors and program themselves automatically. This home automation option allows you to control your heating and cooling remotely, and can also ensure that the system is used in an eco-friendly fashion.
Lighting
Another popular option when it comes to home automation is lighting control that includes occupancy and motion sensor technology. By detecting whether a room is occupied or empty, automated lighting can be set to turn the lights off once people leave the room. Similarly, this type of technology can be employed to have small devices turn off when a room is not occupied. For these reasons, having an electrician install this type of home automation along with energy-efficient LEDs is a great way to make your home eco-friendlier, while simultaneously lowering your electric costs.
Landscaping
Does your property feature outdoor lighting and plants or lawn? If so, then you have a great reason to ask your electrician about installing central control automation for your garden. Activated through a Wi-Fi system, a central garden control can detect changes in the weather and modify irrigation levels accordingly. Also, this type of home automation system can be programmed to have your outdoor lighting turn on and off at specific hours, making it easy for you to save both water and energy when it comes to maintaining your landscaping.