Skip to Content
Why Your Business Needs Generator Power
Power outages result from a variety of causes, but they can always have a serious impact on your company's operations. Are you a business owner? If so, then continue reading to learn why it makes sense to call a commercial electrician near Frederick about generator installation.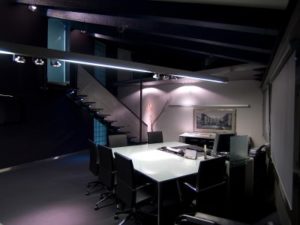 To Remain Reachable
When your business loses power, it is at risk of becoming unreachable by customers and clients. This situation can take a dramatic toll on your business dealings during the time of the outage, and it can also have a negative impact on your company's reputation. Having an electrician install a commercial generator prevents this from happening by ensuring that your business will remain up and running despite interruptions in power.
To Stay Safe and Secure
Lighting plays an important role in keeping customers and staff safe from injury. When the power goes out and leaves your building in the dark, there is a potential for injury for anyone inside. Also, having a security system that does not benefit from a backup power source makes your business vulnerable during a power outage. For these reasons, calling a commercial electrical contractor about generator installation can help protect people's safety and keep your building more secure.
To Protect Data
Scheduling regular data backup for your business' computers is an important part of protecting company information. However, even this measure isn't enough to fully protect your business from losing electronic information in the case of a power outage. To help ensure that your business will continue to run normally and have all the information that it relies on to stay in operation, talk to an electrician about installing generator power.
To Stay Open
Finally, the primary benefit that you can gain by having generator power for your building is the ability to remain open and continue business as usual. During a power outage, many locations will have to close their doors, losing income and forcing their customers to look elsewhere for service. Installing a generator allows your business to stay in operation despite any interruptions in power.