Skip to Content
Electrical Upgrades You'll Want for Your Next Home Remodel
Electrical Upgrades You'll Want for Your Next Home Remodel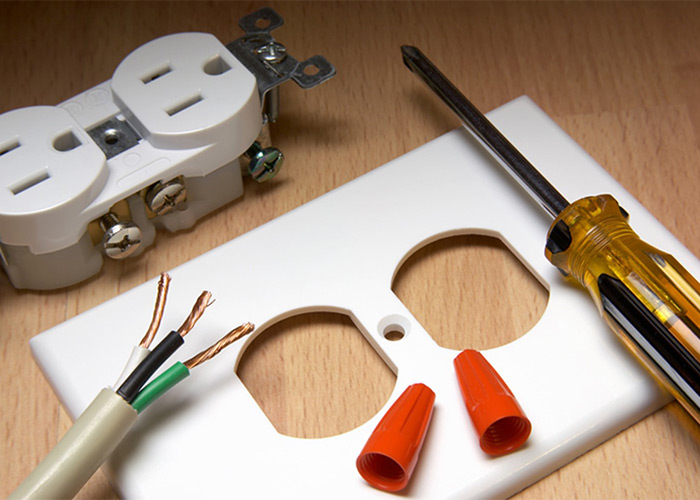 Home Improvement Ideas for Electrical Upgrades in Middletown, MD
Home remodeling projects can be overwhelming, but they're usually worth it in the long run. Whether you're renovating your entire house or taking it one room at a time, electrical upgrades can help increase your home's value and energy efficiency while making it feel safer and more comfortable. Below, Provident Electric examines the most popular electrical upgrades for home remodels requested by our Middletown, MD area customers. Don't hesitate to reach out for more home improvement ideas for electrical upgrades from our friendly, experienced team. Be sure to browse our reviews and blogs!
Smart Home Automation Systems Are a Smart Investment
As more people use smartphones and tablets with wireless technology, the need for smart home electrical automation systems has risen in recent years. Just about everything from your appliances and thermostat to outdoor lighting and lawn sprinklers can be automated and controlled remotely using smart technology. A smart home automation system can help you keep track of your energy consumption to ensure your home remains as energy efficient as possible.
Controlling your alarms, surveillance cameras, thermostat, appliances, sensors, and lighting remotely increases your security and gives you peace of mind whenever you're away from home. Provident Electric's certified installers are familiar with many well-known home automation systems, including Nest, Ring, and Lutron. The sky's the limit with this type of electrical upgrade!
Main Electrical Panel Upgrades to Keep Your Home Safe
How long has it been since you've upgraded your home's main electrical panel? Modern appliances with numerous features use up to 30-50% more energy on average and can easily overwhelm an outdated system. Our residential electricians specialize in main panel upgrades to keep your home safe and up-to-date. Let us replace your electrical panel and breaker box to prevent electrical fires caused by surges.
Add More Electrical Outlets for Your Growing Family's Needs
If you live in an older home, you could have outdated electrical outlets. Upgrading your decades-old two-prong outlets can help you avoid electrical fires, surges, and shocks. If your family has grown since you moved into your home, now could be the ideal time to add more outlets to accommodate your additional family members. Many customers ask us to add electrical outlets to their children's rooms, home offices, living rooms, kitchens, and outdoor living spaces.
Ensure Your Maryland Home's Up-to-Code With GFCI Outlets
A home renovation is also the perfect time to upgrade outlets to GFCIs (ground fault circuit interrupters) in kitchens, bathrooms, or outdoor areas. A GFCI will shut off the outlet whenever moisture is present instead of tripping your breakers. GFCI outlets are a relatively inexpensive way to bring your home up to local building codes. Large-scale appliances, such as refrigerators, microwaves, and toaster ovens, could benefit from the installation of more GFCI outlets in your kitchen.
Prevent Fire Hazards by Upgrading Your Electrical Wiring
Faulty or frayed electrical wiring accounts for many house fires that homeowners could avoid with a wiring upgrade. It's easy to overwhelm outdated wiring with today's many electronic gadgets. Home remodeling is the perfect time to rewire your home's electricity when the walls are already open or down, giving our electricians easier access. Upgrading your electrical wiring can help prevent fire hazards and ensure your home's electrical system is safe and up-to-code.
Home Charging Stations Make Life Easier in the Modern World
If everyone in your household owns at least one handheld device requiring constant electric charging, you may want to invest in installing charging stations. Designed specifically for smartphones, tablets, and other mobile devices, charging stations help free up other outlets in your home. Many homeowners rely on us to install charging stations in their living rooms, bedrooms, and kitchens. Because they're all charging in one place instead of being strewn about the house, charging stations also make it easy to keep track of your family's handheld devices.
Go Green With an Electric Vehicle Charging Station at Home
We're equipped to install EV charging stations for those looking to go green and harness the power of an electric vehicle. Check out our EV charging station frequently asked questions to learn more about the volt requirements for EV charging stations and how you can benefit from making the switch. You may be eligible for an individual tax credit upon the installation of an EV charging station at home. The Provident Electric team would be happy to walk you through the installation process and answer any questions about energy incentives programs!
Updating Your Light Switches Can Help You Set the Right Mood
Because lighting often sets the mood in any room, installing new light switches is an electrical upgrade that should come in handy. Maryland homeowners have many types of light switches to choose from, including dimmer switches, three- or four-way switches, and even voice-controlled switches. Understanding which kind of light switch best suits each area of your home is crucial to help you create the perfect ambiance in every room. Talk to our residential electrical contractors today to see which modern light switches will work best for your family's needs.
Improve Your Home With the Addition of Recessed LED Lighting
There's no better time than a home renovation to upgrade your home's lighting. Many of our customers are converting to LED lighting because of its long lifespan, improved energy efficiency, and versatility. LED lights do not contain mercury, making them a safer, more environmentally friendly option than fluorescent and CFL lamps. Recessed lighting makes an ideal choice for home offices, which is helpful to know as more people are now working remotely from home. They're also commonly requested in hallways, kitchens, and along accent walls or special features, such as fireplaces, artwork, and fountains.
Upgrade With Surge Protectors & Generators for Peace of Mind
Don't be left in the dark the next time the American power grid fails during severe weather. Invest in whole-home surge protectors or a generator from Provident Electric. Power strips provide protection, but they don't always cut it. Surge protectors keep your appliances and electronics safe from power surges, while generators keep your home lit during a power loss. Rely on our team to help you choose the right generator size for your home. We also specialize in generator inspections and maintenance.
Get Started With a Free Consultation From Provident Electric
When you're ready to discuss home remodeling, our electricians at Provident Electric can ensure your home renovation electrical upgrades meet or exceed the recommended safety standards. Our family-owned company has over 25 years of experience specializing in electrical installations, repairs, and upgrades for residents in Middletown, Frederick, Mt. Airy, Germantown, Westminster, and surrounding areas. We can also provide 24/7 emergency service. Contact us to get started with a free consultation!