Skip to Content
Energy Saving Tips For Your Home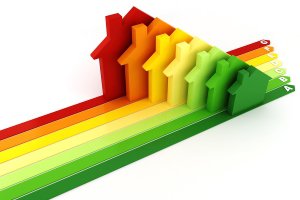 If you find yourself repeatedly calling a residential electrician near Frederick for home electrical repair, you might want to investigate ways to conserve your home's energy usage. There are many simple ways that you can reduce energy, lower your heating, cooling, and electric bills, and residential electrical problems. Here are some valuable energy saving tips for your home to get you started.
Buy Energy-Efficient Appliances
The majority of modern appliances for sale today have an Energy Star rating that allows the consumer to compare different appliances' energy efficiency. Energy Star is an Environmental Protection Agency program that rates appliances based upon how much energy they require to perform effectively. In turn, major appliance companies have worked hard to ensure that they are offering products that are as energy-efficient as possible. When you're shopping for appliances, you can save money and protect the environment by purchasing one with a good Energy Star rating.
Use Window Treatments to Lower Energy Bills
Much of the air from your home's heating and cooling units end up escaping through your windows. Your windows also allow cold air and heat from the sun to enter your home, making your heating or cooling unit perform inefficiently. You can install honeycomb shades or solar shades that create a barrier between the inside air and the outside air, preventing your home's temperature from fluctuating unnecessarily. This will make your heating and cooling units more efficient and effective, and lower your energy bills. Solar shades can even be programmed to block out the sun's rays during the hottest parts of the day to further lower cooling costs.
Contact an Electrician at the First Sign of a Problem
If you notice any signs that you're in need of home electrical repair, you should contact an electrician as soon as possible. When home electrical service is faulty or repairs are delayed, your appliances, electronics, and devices may end up using more electricity than they need to. A residential electrician can evaluate electrical problems in your house, and help you make it more energy efficient.