Skip to Content
Why Choose A Commercial Electrician For Your Medical Facility?
People rely on medical facilities to get help when they need it the most, so these facilities need to be up and running when they're called upon. That's one reason you need a commercial electrician near Frederick to keep your medical facility operational. Commercial electricians are qualified to handle any kind of electrical problem that might spring up in a medical environment. Here's why you should choose a commercial electrician for your medical facility.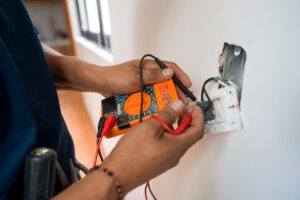 Losing power in your house is inconvenient. Sometimes it might cause you to miss a deadline, and an extended power outage might let the food in your fridge spoil. When the power goes out in a hospital or other medical facility, there needs to be an immediate solution. Cutting off power to machines that support and maintain life for those who are ill can have catastrophic consequences. Even if your electrical systems work but they don't function as efficiently as they could, your bills will be unnecessarily high. Your commercial electrician will make sure your electrical systems are always running at optimal capacity.