Skip to Content
7 Considerations When Choosing an Electrical Contractor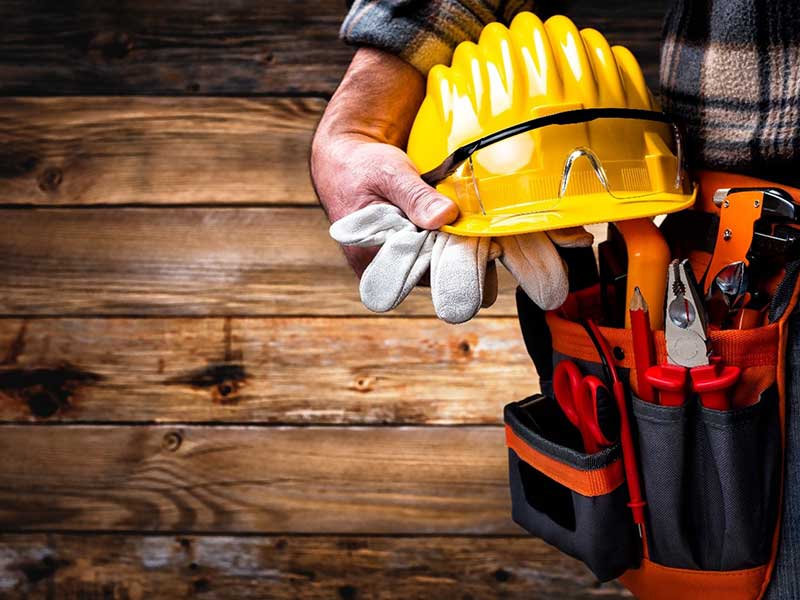 7 Considerations When Choosing an Electrical Contractor
No matter what type of electrical service you need, you'll want to be sure you choose the right electrical contractor for the job. The electricians at Provident Electric offer commercial and residential services for home and business owners in Frederick, MD.  Whether you're a homeowner who needs some electrical upgrades or running a construction site, choosing the right electrical contractor can make all the difference in the world. Electrical work is not a DIY job, and hiring your local handyman is not recommended for these types of services. Learn more about these eight considerations when choosing an electrical contractor, and get in touch with us today for a free consultation.
Factors to Consider When You Hire an Electrician
Electricity is a serious business and should never be taken lightly because it can be very dangerous. Home and business owners should take the following factors into consideration when hiring an electrical contractor:
Quality – You should never skimp on quality. Quality electrical work involves getting the job done right the first time, focusing on safety, communicating with the home or business owner, and more. The right electrical contractor will have all the experience, equipment, and expertise necessary to perform any type of electrical work. Ask how much experience your electrician has and check out examples of their work. Provident Electric is proud to display our gallery of previous work for your approval.
Reliability – If you're working on a construction project, you need all your contractors to be reliable. If you're a homeowner looking for specific electrical services, reliability is also key. Just one error can cost a lot of time and money. Your electrical contractor should respond to any questions or concerns you have in a timely manner, work within your budgets and time constraints, show up on time, and perform all work to the contract specifications.
Safety – Electricity can be a dangerous business, so safety is always paramount. Your electrical contractor should have a proven track record of performing safe electrical work. Electricians must be trained and have safety programs in place. The right electrical contractors will enforce drug-free employment, continuing education and training, compliance with local codes and OSHA guidelines, and site-specific safety plans for every project.
Experience – There's no substitute when it comes to experience as an electrician. Certain industries require specific amounts of training and certifications, and electrical work is one of those. Provident Electric was established in 2002, and we have more than 25 years of professional electrical experience.
Service & Professionalism – These factors go hand in hand with quality. Your electrical contractor should be professional and service-oriented. They should take steps to go above and beyond and understand your electrical needs.
Licensing – Any electrical contractor you hire should be licensed and certified. Claiming to be an expert electrician is not enough. When you choose a licensed electrician, you'll avoid the pitfalls of doing it yourself or hiring a local handyman. There are many benefits associated with hiring a licensed electrician to perform all your electrical work. Safety is paramount when it comes to electricity. A licensed electrician has many hours of training and experience and will be covered by insurance. They know how to avoid electrical hazards and will not waste time getting the job done right. You'll end up saving money with a licensed electrician because the work will be performed correctly the first time. Licensed electricians are covered by liability insurance and have all the necessary qualifications. They are also covered by a surety bond and held accountable by the state of Maryland's electrical division.
Equipment – Electrical work should only be performed with the latest equipment. Make sure your contractor has the right equipment to perform all tasks efficiently. State-of-the-art equipment helps the work get done at an affordable price.
Comprehensive Electrical Services
Now that you realize how critical it is to hire an electrical contractor for all your electrical work in Frederick, Mt. Airy, Germantown, or Westminster, turn to the professionals at Provident Electric. We offer comprehensive electrical services, including:
Residential Services – Our residential electricians offer reliable, efficient, and affordable electrical services. We work with lighting, generators, breaker panels, outlets, air conditioner lines, washer and dryer and other appliance lines, doorbell systems, recessed lighting, chandeliers and ceiling fans, pier or dock wiring, under-cabinet lighting, and so much more.
Commercial Contracting – We're proud to be your commercial lighting contractor to help you keep your energy bills low and your workplace efficient. The commercial industries we serve include hospitality, small businesses, food and beverage, and more. We work on commercial garages, hospital commercial electrical systems and equipment, electric signs and outline lighting, busways and auxiliary gutters, and a lot more.
Generators – We install, maintain, and inspect generators. The power grid is not always reliable, and a generator is what you need to ensure you always have power. We can help you choose between standby generators and portable generators and whether natural gas or electrical generators would work best for you. A commercial or home generator can give you peace of mind, protect your property or inventory, keep your important equipment running, and provide an immediate response.
Recessed LED Lighting – We offer LED and recessed lighting solutions. LED lights are known for their long lifetime, emit little to no light in the UV spectrum, and are a cleaner alternative to fluorescent and CFL lamps. Our team can help you choose the best places for converting to recessed lighting. You may be eligible for rebates for energy-efficient lighting.
Home Automation – We install home automation systems that offer convenience, easy control, energy savings, and better security. There are many different types of home automation technology that can control lighting, thermostats, smart door locks, and more.
EV Charging Units – Our team installs EV charging stations for homes and businesses. Adding an EV charging station can create a positive impact, and you may be eligible for tax credits.
Energy Audits – Our full-service electrical contractor performs energy audits that can decrease the amount of energy needed to produce comparable results, understand what you can do to decrease energy consumption, and qualify for rebates and incentive programs.
Contact Our Electrical Contractors
When you need electrical work, the team at Provident Electric is the right choice. Contact us today to schedule service or get your free consultation.