Skip to Content
Generator Longevity: What To Do And When To Do It
The key to making a generator last and avoiding generator repairs in Frederick is knowing the proper steps to caring for the unit. Proper storage, oil changes, tune-ups, and monthly startups are the most important steps to take to ensure a generator lasts as long as possible. Here is a closer look at what these steps are and when to perform them: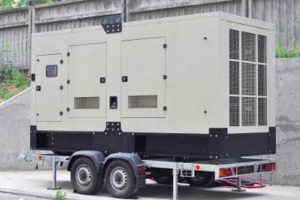 Perform a Monthly Startup
Almost every type of machinery requires regular use to lubricate the internal parts and avoid possible issues. A generator is no different. A generator should be started once a month to ensure that all of the internal components are well-lubricated and there are no unforeseen generator repairs needed.
Change Oil Every 100 Hours
A new generator's oil should be changed after the first 30 hours of use. Once this first oil change is complete, then the generator's oil should only be changed after every 100 hours of use. This may also amount to changing the oil once every season the generator is used. If there is a big storm coming, then it is important to stock up on extra oil and oil filters to keep the generator running through the storm.
Schedule a Tune-up Every 200 Hours
Tune-ups often consist of changing the air filter and spark plugs. Replacing these parts after every 200 hours of use is important to maintaining the right fuel-to-air mixture in the generator. Routine replacement of spark plugs and air filters will also keep the entire engine running longer and more efficiently.
Drain Fuel Before Entering Storage
When a generator sits in storage for too long, it can develop gum deposits throughout the fuel system. It is also possible for moisture to accumulate and cause acids to form throughout the engine. Run a gasoline stabilizer through the generator for about 15 minutes before emptying the fuel tank of all gasoline. Before officially storing the generator, run the engine until there is no more fuel and it stops.