Skip to Content
FAQs About Home Electrical Repairs
Electrical problems in your home can interfere with your everyday life and cause your utility bills to rise. Because most homeowners take their electrical service for granted until an issue arises, they often have questions about what to expect when they call an electrician in Frederick. Here is a look at some of the questions homeowners commonly have about electrical repairs, so you can make informed decisions when you need service.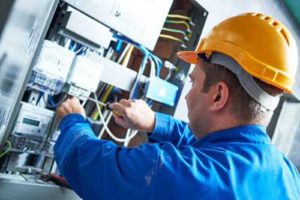 When should I call an electrician?
If you lose power in all or part of your home or have a breaker that trips repeatedly, calling an electrician is an obvious solution, but electrical problems can also be subtler. You should call an electrician any time a plug stops working, your lighting flickers, or you notice a burning smell coming from a socket or light. Call an electrician for an emergency repair if you have exposed wires or there is smoke coming from a socket or light. In addition to doing repairs, residential electricians can install new interior and outdoor lighting, add home automation systems to control your lights, and help you make other home upgrades that involve your lighting and security.
Why can't I make repairs myself?
Even basic electrical repairs are dangerous for people who are untrained. Likewise, if you attempt to make a simple electrical repair on your own, you may overlook signs of a larger problem that could cause costly damage in the future. Serious electrical problems can lead to fires that put your home and family at risk. Allowing a professional to handle all types of electrical repairs will prevent you from becoming injured and will help to ensure your family's safety.
Can electrical repairs improve my home's energy efficiency?
Any time an electrical system is not working properly in your home, it may be consuming more energy than usual. Making the appropriate repairs can ensure you are getting the maximum usage from your electrical systems without overworking them. Your electrician can also recommend replacing certain types of lighting or installing new lighting control features that help you manage your electricity use more efficiently.